2017 NHL Stanley Cup Betting Odds
Updated: November 2018


The NHL, more so than any other professional sports league, is a league where Cinderella stories can happen. Unlike the NBA, where only four or five teams really have a chance at a championship, the NHL has ten or more teams that can go on to win a championship every season with the help of a few breaks and great play.
This year's champion, the LA Kings, was an example, rising as an eight seed to roll through the playoffs and win the Stanley Cup. Even though it's only August, the NHL season is right around the corner (hopefully, pending a new CBA), and the odds are out there for 2017's Stanley Cup Champion.
Odds to Win the 2017 NHL Stanley Cup

**odds provided by Bovada


| | | | | | |
| --- | --- | --- | --- | --- | --- |
| Pinguins | +900 | | Predators | +1400 | |
| Blackhawks | +950 | | Kings | +1600 | |
| Capitals | +1000 | | Ducks | +1600 | |
| Lightning | +1000 | | Panthers | +2000 | |
| Stars | +1200 | | Wild | +2200 | |
| Blues | +1400 | | Rangers | +2200 | |
| Sharks | +1400 | | Red Wings | +2500 | |
Pittsburgh Penguins – 8/1

The parallels between this team and basketball's Miami Heat are unbelievable. From superstar who is disliked around the league (Sidney Crosby : LeBron James), to the "overshadowed" phenom you have to respect (Evgeni Malkin : Dwayne Wade) and beyond. The Pens are even Cup favorites following an early 2012 exit. That exit was without a healthy Sidney Crosby, but this isn't basketball, and one player doesn't make or break a team, even an all-world talent like Crosby.
The Penguins parted ways with Jordan Staal, sending him to play with his brother, Eric, in Carolina. Found at 8/1 odds pretty universally the Penguins are the favorite in everyone's eyes. Only, this team will need much better performances out of Marc-Andre Fleury to win, and he hasn't had many lately.
New York Rangers – 11/1

The New York Rangers have sent their message to the league," we mean business." The Rangers over the last few offseasons have not shied away from huge deals with marquee players. The team that once spent $86.75 million in one offseason signing Scott Gomez and Chris Drury, both past their prime, has now started spending a little bit smarter. Since the 2007 offseason where they signed Gomez and Drury, both now retired, here's a list of some of their key acquisitions: Marian Gaborik, Brad Richards, Rick Nash.
Most teams build around one guy of their caliber, a lot of teams have none, and the New York Rangers sit there with three. Not to mention that Chris Kreider is not even a rookie yet, having made his debut in the playoffs after completing a championship run with Boston College. Kreider wowed in the playoffs scoring two game winners in three series of action. All that coupled with Henrik Lundqvist's stellar goaltending make the Rangers a true favorite for the cup in 2013. Their odds fall between 9/1 and 11/1 across different sources.
2017 MLB Baseball Season
The 2016 Major League Baseball season has just gotten started but it is not too early to start thinking about who will win this year's World Series. And maybe even place a bet or two.


By now most teams have played about 30 games and each division is starting to take shape. Those teams that we thought were good are showing their pedigree and those teams that have little chance of making it to the World Series are starting to show why. And there are a few surprises but it is important to know that is is still fairly early in the season.


Let's take a look at the American League first.


The Baltimore Orioles, Chicago White Sox and the Seattle Mariners are sitting atop their respective divisions at the moment. Of the three division leaders it is the White Sox that have the best odds of winning the World Series at +5000, according to Bovada.


However, the Boston Red Sox are a slightly good option at +1200.
On the National League side the Washington National, Chicago Cubs and the San Francisco Giants are at the tops of their divisions with the Cubs clocking in at a Major League best +400. The Cubs have only lost six game so far this season and are on a five-game winning streak.


While the Cubs are solid at home they are also getting it done on the road with a 13-3 record away from Wrigley Field.


The Nationals are currently at +800 and the Giants are at +525. The White Sox have moved significantly from an opening number of +5000 to a current value of +5500. Seattle has also made a move from +2500 at the beginning of the season to +4000 currently.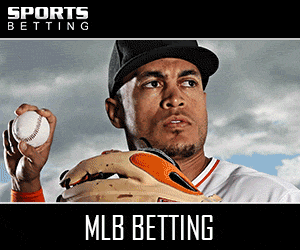 There are also those teams that have made significant moves in the opposite direction. The Atlanta Braves who started out as a +8000 to win the Series are now currently +50000. In a similar fashion both the San Diego Padres and the Minnesota Twins started out at +4000 and are currently sitting at +15000.
The Milwaukee Brewers started the season at +5000 and are currently at +20000.


Given the current futures trends it looks like those fans in Atlanta are going to have a miserable Fall but this could be the year that the Curse of the Billy Goat is finally lifted and fans in the Windy City finally get to celebrate a World Series victory in this century. That is, of course, if they keep Steve Bartman away from the stadium.