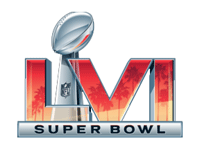 Check out the latest online betting odds to win the Super Bowl LVII (57) in Inglewood, California on February 12th, 2023. The game will be played at State Farm Stadium, the home of the Arizona Cardinals. Make sure you bookmark this page as the odds change frequently.
Super Bowl 57 Betting Odds after 6 weeks

Buffalo Bills +350
Philadelphia Eagles +600
Kansas City Chiefs +650
San Francisco 49ers +1100
Tampa Bay Buccaneers +1200
Baltimore Ravens +1400
Green Bay Packers +1400
Dallas Cowboys +2000
Los Angeles Chargers +2200
Minnesota Vikings +2200
Cincinnati Bengals +2500
updated: October 17, 2022
more odds displayed @ BetNow.eu Sports

Early Super Bowl 57 Betting Odds
Buffalo Bills +675
Tampa Bay Buccaneers +800
Kansas City Chiefs +1000
Green Bay Packers +1100
Los Angeles Rams +1100
Los Angeles Chargers +1400
Cincinnati Bengals +1800
Denver Broncos +1800
San Francisco 49ers +1800
Cleveland Browns +2000
Dallas Cowboys +2000
Baltimore Ravens +2200
Las Vegas Raiders +2500
Indianapolis Colts +2800
Tennessee Titans +2800
updated: June 1, 2022
more odds displayed @ BetNow.eu Sports

Super Bowl Quick Facts

Number of Super Bowls Played: 56

ATS History: Favorite 29, Underdog 24, Push 2
Money Line History: Favorite 36, Underdog 19
Over/Under History: Over 28, Under 27
Coin Toss History: Tails 27, Heads 28
As mentioned, underdogs have won each of the past four Super Bowls. With two of the best offenses in the NFL playing for Super Bowl 55. The previous three Super Bowls had all gone over, except the last two which was one of the lowest scoring super bowls in the NFL history. When tails won the coin toss in Super Bowl 48, it ended a string of five straight 'heads' winners. Tails has won the coin toss in the past four Super Bowls. The coin toss winner has not the last two games.
The Super Bowl is one of the world's largest betting events. It is the most-watched sporting event is the United States year-in and year-out and when you have a bet on the game, it makes it that much more interesting. Standard bets include betting simply on the outcome of the game, which team will cover the point spread, or betting on the total number of points (Over/Under). In the world of Super Bowl betting, these bets are just the tip of the iceberg.


Bonus Code:
50% up to $1,000
Code: BOL1000
Claim your 50% on your first deposit

There are a seemingly endless number of proposition bets and other betting markets for individuals to place wagers. You can bet on the total points scored in any one of four quarters as well as bet on the total points scored in a half. Some of the more unique proposition bets have nothing to do with the game at all.

The Super Bowl halftime show has become a production of its own. Every year, a celebrity, or number of celebrities perform a halftime show. There are proposition bets that include what the celebrity performer's first song will be. Other celebrity prop bets include whether or not a certain celebrity who attends the game will be shown on national television.

Another big deal with each year's Super Bowl is the commercials. Each year, companies pay millions of dollars for a 30- or 60-second spot to be aired during the big game. Sportsbooks will post proposition bets such as what will be the first commercial aired during the game? These proposition bets are a unique way to get those who may not be big football fans involved in the game.

The number of proposition bets seems to increase each year. Bettors will continue to have fun with these prop bets as well as with bets that concern the game itself. One of the more popular bets recently has been on who will be named the Super Bowl MVP. If you plan on making this bet, you might want to consider a quarterback since seven of the last nine Super Bowl MVPs have been QBs.

2022 NFL Football Season
Live and Mobile Betting

With today's modern technology, you can now participate in live betting on the Super Bowl. Using a smartphone or tablet, football fans can watch the game and bet on live action. Bets can be placed any time on things like the outcome of a certain drive or whether or not a field goal will be good. Mobile betting is convenient, easy, and fun especially for those who watch their desired outcomes in real time.


Superbowl MVP History

A quarterback has been named the Super Bowl MVP 27 times, the most of any position. Running backs have won seven times, wide receivers six, and players at other positions have won 10 times. Last season, it was Denver linebacker Von Miller who earned the award. Miller was the second linebacker in three years to win the award (Seattle's Malcolm Smith won it in Super Bowl XLVIII).

Looking at current trends, the last four Super Bowls have favored the underdog. In each of the last four games, the underdog has not only covered, but won the game. Each of the last three games has gone over, which makes sense as the NFL has seen an increase in scoring.